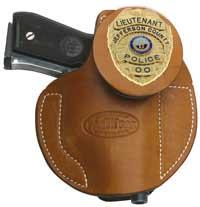 "Get down! Your under arrest!" you yell.

He takes off running and you jump out of the car and chase off after him.

"Central....I need a 10-32,at my 10-20. I got a columbian male traveling North on main same is running on foot." You advise central that you needed a back up at your location but just as you round a corner you see Gomez jump into a car and leave out of your sight.

You cancel the back up and for the station. YOu speak with the commander on duty who says that you have been reassigned to work a new drug assignment.
You have 1 choice: