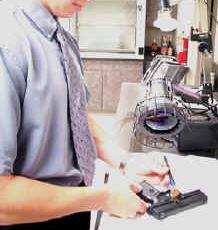 You head home and decide to just rest most of the evening. You take out your .40 caliber handgun the department has issued you and begin cleaning the gun. You can only wonder what the Bomb Squad may have for you. You only hope that you are never cslled upon to answer a bomb threat but you know you will be prepared for it.

Then you begin to wonder about your new partner. Just after he gets notice he's going to be training as a bomb squad technician he wants to go out drinking.

What if he comes in drinking one day when you are both needed to defuse a bomb?

As the hours go by you fall asleep on the couch in your apartment as you watch the late night news.
You have 1 choice: