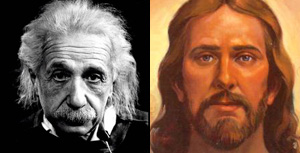 NOTE: I WORKED ON THIS STORY A BIT OVER THE SUMMER AND THEN ABANDON IT. MY PLAN WAS TO HAVE THE LOGICAL SIDE ABOUT THREE TIMES ITS CURRENT LENGTH AND THE FAITHFUL SIDE THE SAME SIZE AS THE LOGICAL. IF YOU WISH FOR ME TO CONTINUE WORK ON THIS PROJECT LET ME KNOW IN COMMENTS OR RATINGS.

A great conflict has enveloped all of mankind. The Faithful refer to it as The Final Crusade while the logical refer to it as The Great Cleansing. Regardless of title, no one can deny what this struggle is truly about; genocide. No matter how people may try to justify or rationalize this bloody war what it ultimately boils down to the is the slaughter of all those who think differently than you. This is, in essence, what all conflicts in society have been caused by. Friedrich Nietzsche was once quoted as saying, "The surest way to corrupt a youth is to instruct him to hold in higher esteem those who think alike than those who think differently." This idea captures this conflict. Man has proven, through all his evolution and all his advancement, that he really does not change. Mankind continues to make the same mistakes throughout history, the only difference is the horrific implements of war man utilizes in order to make these mistakes.

Over the course of the twenty-first century mankind split into two distinct factions. The first faction calls itself "The Faithful." The Faithful live by one rule, devote thyself to god's will. This monotheistic group preaches worship of the one true god and destruction of all those who do not honor him. Dogmatic to the very core, they have lost all touch with true morality in their quest to assimilate all people into their faith. The Faithful is a fusion of Islam, Christianity, and Judaism. Before it's foundations most intelligent people would have thought such a unity preposterous. This all changed when scientists created artificial life. This event filled billions of hearts with fear and led to the unification of all religious peoples to a movement against technology.

The scientists that created artificial life became known as The Logical. This title is used for anyone who puts science and logic before spirituality and faith. By creating artificial intelligence, and then artificial life forms, they forever alienated themselves from their fearful more primitive brethren. The Faithful led the first attack using knives and suicide bombs to destroy a University which taught and graduated genetic engineers and programmers. The Logical quickly retaliated by burning down churches, temples, and mosques. Soon civil war erupted in every nation. The Logical had the obvious advantage of technology, but a discovery made on the part of The Faithful would soon even the score.

A man by the name of Mustafa Shadar discovered a telepathic ability that existed in every human's mind. In the center of the cerebral cortex exists a small section of brain that normally lies dormant. Through deep mediation this piece of mind can be awakened and it allows you to contact an energy that transcends time and space. This energy has only recently been detected, and it is believed that before the conflict began this part of the brain was impossible to access. Through connecting to this energy which The Faithful believe to be God himself, they are able to gain supernatural powers. The Logical believe that they are actually receiving the abilities from an advanced extra-terrestrial life form as part of a great experiment. Regardless of which explanation is correct, those who are particularly dedicated and gifted may access extraordinary abilities which allow them to go head to head with the advanced weapons of the logical. Technology versus the supernatural has become the name of the game and only one side will triumph.

The only question that remains is, which side will you choose? No one remains neutral in this conflict. Anyone who claims neutrality will be openly executed by either side. Ultimately, you must choose one side, and hope that you can help lead your side to victory.
You have 2 choices: